ORTHOPAEDIC SERVICES

Shoulder Surgery
arthroscopic (keyhole) surgery of the shoulder
open surgery of the shoulder for dislocations and instability
shoulder replacement surgery
rotator cuff repair of the shoulder
reverse geometry shoulder replacement surgery
---

Knee Surgery
arthroscopic (keyhole) surgery of the knee
partial knee replacement
total knee replacement
soft tissue knee surgery including anterior cruciate ligament reconstruction
cartilage transplant
computer assisted knee replacement
problems of the patello-femoral (knee cap) joint
---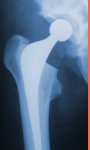 General Trauma and Orthopaedic Surgery
management of all fractures and joint problem
total hip replacements
elbow and wrist surgery
foot and ankle surgery
---
TESTIMONIALS
"You performed an arthroscopy on my knee in April 2007. In January 2008 I was happily ski-ing in Zermatt and in March 2008 in Chamonix............ exercising competition horses again, and a pleasure not to be in pain" - Ms E.C.
"Thank you for the brilliant outcome of my left knee replacement... I am pain free and have excellent mobility" - Ms B.S.
"Many many thanks from a truly grateful patient. Due to your skill I have made an amazing recovery from my recent hip replacement. I walk unaided with no pain and feel on top of the world" - Ms V.C.
"Following the resurfacing of my shoulder, instead of a daily struggle with pain, and the necessity to use my left hand and arm, instead of my right, I now find myself hardly aware of the operated arm! It is wonderful!" - Mr L.H.
"Thank you for all your hard work and 'Magic Hands' to give me a new life following my shoulder surgery. The pain has completely gone!" - Mrs J.N.
---